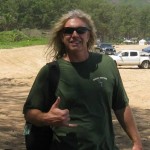 Hello and Goodbye
(click to listen in a new window)
I haven't stopped teaching! … still going strong and still loving it! However,  this episode of The Water Sifu is the last in this podcast series.  With that in mind, this show is my way of saying goodbye to those who have been listening and hello to new listeners.  I wrap up some topics from last week, throw in a few small rants, talk about what my plans are going forward, and sign off.
Show Update:  The Montana Water Center's free online continuing education courses, which I discuss in this show, have been removed from their website.  As such, I have removed my link and my comments about the courses from my links page.
Podcast: Play in new window | Download