The Water Sifu Podcast Companion Study Guide
(A downloadable eBook)
"A lot of hard work and effort has gone into creating this manual for you, show by show, for more than two years, and I feel it really closes the loop on helping to make WaterSifu.com the ultimate study site for your treatment or distribution exams.   
It's really the final touch.  Between the twenty-eight episode podcast series, this companion guide, YouTube videos, and the water math DVDs, I really believe that WaterSifu.com is the single best source to go to for studying to pass your water treatment or distribution exam.
I have really enjoyed putting all of this material together for you, and I'm happy with how it turned out.  I take pride in providing you with quality information, which is extremely useful and easy to use, and I hope you find this guide on par with everything else I have done. "
Ty Whitman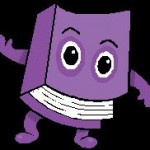 This eBook / study guide is a series of in-depth, highly organized notes which follows The Water Sifu podcast series and is intended to be a companion to that series.  It is intended not only to free up your time from taking notes while you are listening to each show, but to give you the best notes possible for each and every episode.
eBook / Study Guide $25.00
Over 150 pages of in-depth, highly organized notes covering all episodes… created from the same notes which I used when recording the podcast series (with the exception of #5, "Women in the Water Industry, and #13, "Water Math")
A highly efficient study guide concentrating on the most important things you will need to know for your exam, based upon the same notes which I created to pass my California Distribution 5 and Treatment 4 exams.
Easy to navigate and use:  A clickable table of contents, which takes you directly to the chapter for that episode.  Each chapter has a clickable link which links directly to the audio podcast that goes with it.
Flash Card Shows Included:  In depth notes from each flash card show, in the exact order which they are spoken in the podcasts.