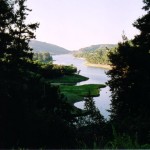 Drinking Water Supply
(click to listen in a new window)
The format of this show will be switching to a monthly format, with the episodes primarily focusing on treatment and distribution exam preparation.  This week we spend a little time discussing the direction I will be taking the show in the future, and why. Then, I jump right into the meat of the show, discussing drinking water supplies:  surface water, ground water, and wells.  This info is essential for anyone planning to take an upcoming exam, either treatment or distribution.
Podcast: Play in new window | Download