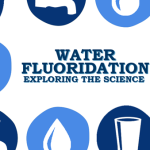 Water Sifu #6:  Water Fluoridation Part One
(click to listen in a new window)
Water fluoridation has long been a hotly debated topic.  This episode of The Water Sifu will discuss my initial thoughts about the fluoridation of drinking water, what I found when I first started looking into it that really shocked me, and how I've been completely pulled into researching this very intriguing topic.  This was originally intended to be a one week show, but I quickly found out that a one week show is just going to be impossible to do, if I am do do this subject any justice.  So, this will be the first of four shows which will chronicle my research into water fluoridation.
Below is a link to a CDC manual on fluoridation referenced in the show:
Water Fluoridation:  A Manual for Engineers and Technicians
Podcast: Play in new window | Download