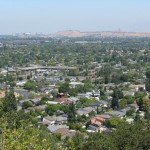 Water Sifu Episode 4: Distribution System Overview
(click to listen in a new window)
This episode of The Water Sifu is going to talk about water distribution systems, giving you a brief overview of how the whole process works.  We're going to talk about sources of supply, and how water gets from that source to your tap.  We're also going to talk about different types of system designs, system storage, system pressure, and how water systems work in areas of different elevations.
As discussed during the show, while talking about asbestos-cement mains, I have provided a link to an EPA page concerning asbestos in drinking water here.
Podcast: Play in new window | Download